We invite you to experience a new dimension in advertising with a variety of powerful, persuasive, and compelling commercials for radio and television. POWER-MIC PRODUCTIONS was established on 20+ years of experience with a generous list of satisfied clients.
We would greatly appreciate the opportunity to create and produce your radio/tv commercials, as well as audio visual commercials for your website promotions. Our productions are of superb quality and creativity that is remarkably unique.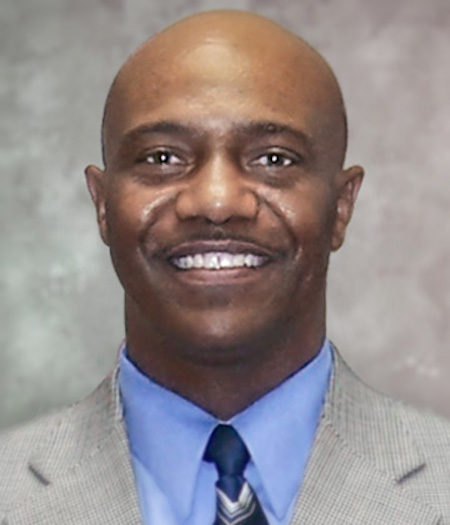 Cheeko Adams was born and raised in Miami, Florida (The oldest of four siblings). He lettered in football and baseball which is relative to being an avid sports fan. Enlisted and served 8 years in the United States Army as a "Radio-Teletype Communications Specialist," and received an Honorable Discharge in 1984 while stationed at Macdill AFB, Tampa, Florida.
Cheeko has worked as a Creative Production Assistant for 95.7 The Beat FM Radio and operates his own Voice-over Production Studio, (Power-Mic Productions) in Tampa. He's anxiously awaiting your business to produce Professional, Creative, Quality, Radio and TV Commercials for all size and type businesses.
His career in radio and Voice-over Productions began over 20+ years ago; his production accolades and experience include the following:
Morning Show Personality:
Urban Radio in 1985 on AM 1590, a.k.a. STAR 16 in St. Petersburg, FL
AM 1150 WTMP JAMZ as Cheeko & Candi of "The C&C Morning Show"
JO101.5 FM Sat & Sun Mornings between 6am-11am, as "Levi Styles!"
Voice-Over Production:
The Bill Pickett Rodeo Show
Local & National Concerts: Hip-Hop, Jazz, Reggae, Gospel
Gerald Levert, Patty LaBelle, Chris Brown, Beyonce, Kelly Price & Jaheim
Night clubs
National & Local Television:
U.S. Homes & various Celebration events
Other Events:
Hosted numerous local talk shows
Chaired a variety of community panels
Emceed countless entertainment events
---
Tobi Meeks-King: Marketing Partner
Tobi has over 10 years professional experience in Print Media, previously as a Marketing Executive for Special Publications and Classified Manager respectively. She also held positions as a Corporate Recruiter, College Counselor, Business Owner and Lifestyle Columnist.
A graduate of Saint Leo University, with a Degree in Sociology, in addition to Diplomas in Management, Marketing and Creative Writing.
Tobi currently works as a Program Manager in education. She's an animal owner, lover and advocate, with a passion for business ventures, traveling, gardening and theatre arts.  Residing in Florida for over the past 20 years.