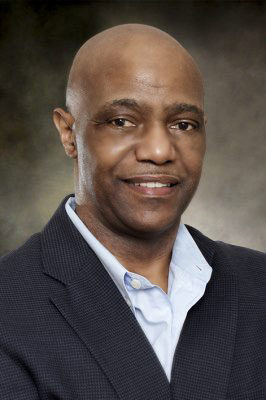 ABOUT CHEEKO ADAMS
Cheeko Adams was born and raised in Miami, Florida (The oldest of four siblings).  Enlisted and served 8 years in the United States Army and received an Honorable Discharge in 1984 while stationed at MacDill AFB, Tampa, Florida.
He previously worked as a Creative Production Assistant for 95.7 The Beat FM Radio and now CEO of Power Mic Voice-over Studio, in Tampa.  His career in radio and Voice-over Productions began over 20+ years ago; my production accolades and experience include the following:
Morning Show Personality:
Urban Radio in 1985 on AM 1590, a.k.a. STAR 16 in St. Petersburg, FL
AM 1150 WTMP JAMZ as Cheeko & Candi of "The C&C Morning Show"
JOE 101. FM Sat & Sun Mornings between 6am-11am, as "Levi Styles!"
Voice-Over Production:
Creative Production Assistant for 95.7 The Beat FM
The national voice over for The Bill Pickett Rodeo Show
Local & National Concerts: Hip-Hop, Jazz, Reggae, Gospel
Gerald Levert, Patty LaBelle, Chris Brown, Beyonce, Kelly Price, Marvin Sapp & Jaheim, Keith Sweat, Fantasia, Charlie Wilson, Jay-Z and many prime-time comedians…
WHAT WE DO
Are you looking for an experienced Male Voice Talent? Someone who's easy to work with and has a state-of-the-art Studio? You came to the right place. Whether you need a straight-ahead announcer, or a conversational read, we can deliver! From a soft, concerned, voice. . . to political reads… to an upbeat, hard-sell car spots, concerts, DJ Drops and more. We're a one-stop VO shop!
WHAT WE CAN DO FOR YOU
At Power Mic Productions, we believe in doing business the old-fashioned way, under promise but over deliver, more than our clients expect, faster than they expect it and totally exceeding their expectations! We can create and produce your radio/tv commercials, as well as audio visual commercials for your website promotions, for low to high budget projects. Our productions are of superb quality and creativity that is remarkably unique.
LATEST AUDIO CLIPS
LATEST VIDEO CLIPS
more videos here
TESTIMONIALS
I have been working with Cheeko for over 10 years and Cheeko's professionalism and service is UNMATCHED!  His service is on-time and the best in the industry…
Patrick Carnegie, President
Rhythm & Ribs Music Fest
Power Mic Productions is wonderful to work with.  They turn work around quickly and takes into consideration the feel of the event while recording the spot.
Sarah G., Marketing Manager
Straz Center for the Performing Arts
Power Mic Productions has been an amazing company to work with! I have been extremely happy and satisfied with their work and would highly recommend them. Their  service is second to none and I would personally rate them A++.
Sherri Vason, Assistant Producer
Bill Pickett Rodeo
Power Mic Productions is just different than other companies I've worked with for our radio advertising and promotional needs. Power Mic Productions is everything, the company I lean on for expertise, for content creation, for branding, especially for cultural focused events. More than a creative resource, Power Mic Productions is truly a valued business partner.
Lanette Campbell, Owner
Daichatre' Public Relations LLC
Power Mic Productions has given me the best production services to this date. I've used several production services over yhe years, but Power Mic Productions has always given me the best with attention to detail to suit my needs. Power Mic Productions will always be first choice for my production needs.
Lawrence Hires, CEO
Full Spectrum Entertainment & Marketing Group
Cheeko works quickly and has a great voice. If you need a high quality voice over with a quick turnaround, Cheeko is your guy!
Maxwell Bolton
Starz Center for the Performing Arts
I have been using Power Mic Voice Overs for just about a year. I have them do new production at least once a month. I get a high quality commercial and it is done in a timely manner. The sound effects are always appropriate and enhance greatly the effectiveness of the commercial. Thus, I highly recomment Power Mic Voice Overs for your voice over needs.
Larry D. Wright, President
The Wright Agency, LLC