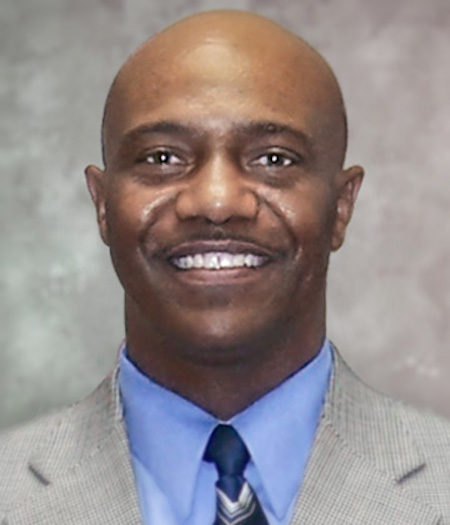 Cheeko Adams was born and raised in Miami, Florida (The oldest of four siblings).  Enlisted and served 8 years in the United States Army and received an Honorable Discharge in 1984 while stationed at MacDill AFB, Tampa, Florida.
He previously worked as a Creative Production Assistant for 95.7 The Beat FM Radio and now CEO of Power Mic Voice-over Studio, in Tampa.  His career in radio and Voice-over Productions began over 20+ years ago; my production accolades and experience include the following:
Morning Show Personality:
Urban Radio in 1985 on AM 1590, a.k.a. STAR 16 in St. Petersburg, FL
AM 1150 WTMP JAMZ as Cheeko & Candi of "The C&C Morning Show"
JOE 101. FM Sat & Sun Mornings between 6am-11am, as "Levi Styles!"
Voice-Over Production:
Creative Production Assistant for 95.7 The Beat FM
The national voice over for The Bill Pickett Rodeo Show
Local & National Concerts: Hip-Hop, Jazz, Reggae, Gospel
Gerald Levert, Patty LaBelle, Chris Brown, Beyonce, Kelly Price, Marvin Sapp & Jaheim, Keith Sweat, Fantasia, Charlie Wilson, Jay-Z and many prime-time comedians…
Are you looking for an experienced Male Voice Talent? Someone who's easy to work with and has a Professional Broadcast Studio? You came to the right place. Whether you need an announcer delivery or a confident conversational read, I can deliver! From a soft, concerned, voice. . . to political reads...from upbeat to friendly, hard or textured-car sell spots, concerts, DJ Drops, and more. Your wish is my VoiceOver command🎙
At Power Mic Voice Overs, I believe in doing business the old-fashioned way, under promise but over deliver, more than our clients expect, faster than they expect, and totally exceeding their expectations! I can voice and produce your radio/tv commercials, as well as audio-visual commercials for your website promotions, for low to high-budget projects. My recordings are of superb quality and creativity that is remarkably unique.🎙
Ready to find out more?
Drop us a line today for a free quote!
We would like to hear from you. Please send us a message by filling out our contact form and we will get back with you shortly