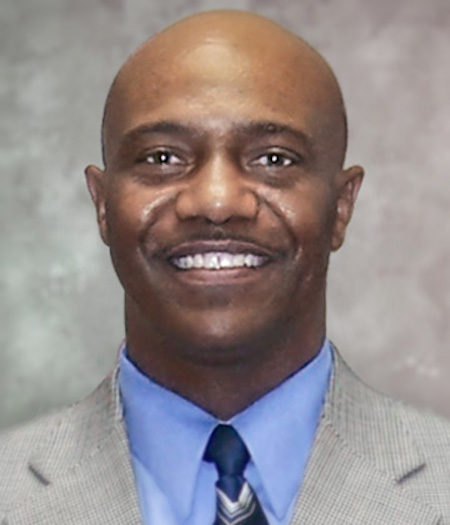 Cheeko Adams was born and raised in Miami, Florida (The oldest of four siblings).  Enlisted and served 8 years in the United States Army and received an Honorable Discharge in 1984 while stationed at MacDill AFB, Tampa, Florida.
He previously worked as a Creative Production Assistant for 95.7 The Beat FM Radio and now CEO of Power Mic Voice-over Studio, in Tampa.  His career in radio and Voice-over Productions began over 20+ years ago; my production accolades and experience include the following:
Morning Show Personality:
Urban Radio in 1985 on AM 1590, a.k.a. STAR 16 in St. Petersburg, FL
AM 1150 WTMP JAMZ as Cheeko & Candi of "The C&C Morning Show"
JOE 101. FM Sat & Sun Mornings between 6am-11am, as "Levi Styles!"
Voice-Over Production:
Creative Production Assistant for 95.7 The Beat FM
The national voice over for The Bill Pickett Rodeo Show
Local & National Concerts: Hip-Hop, Jazz, Reggae, Gospel
Gerald Levert, Patty LaBelle, Chris Brown, Beyonce, Kelly Price, Marvin Sapp & Jaheim, Keith Sweat, Fantasia, Charlie Wilson, Jay-Z and many prime-time comedians…
Are you looking for an experienced Male Voice Talent? Someone who's easy to work with and has a Professional Broadcast Studio? You came to the right place. Whether you need an announcer delivery or a confident conversational read, I can deliver! From a soft, concerned, voice. . . to political reads...from upbeat to friendly, hard or textured-car sell spots, concerts, DJ Drops, and more. Your wish is my VoiceOver command🎙
At Power Mic Voice Overs, I believe in doing business the old-fashioned way, under promise but over deliver, more than our clients expect, faster than they expect, and totally exceeding their expectations! I can voice and produce your radio/tv commercials, as well as audio-visual commercials for your website promotions, for low to high-budget projects. My recordings are of superb quality and creativity that is remarkably unique.🎙
Ready to find out more?
Drop us a line today for a free quote!
How a Professional Voice Over Artist Can Do Wonders for Promotion
From conveying emotion to creating a brand image—a Professional Voice Over Artist is just what you need to give your brand a boost!
Voice over is a powerful tool for promoting products and services in the digital age. It can add depth, clarity, and meaning to a message, making it more engaging, memorable, and impactful. Voice overs are a great tool for promotion and can help businesses connect with their customers, build brand awareness, and drive sales.
As a skilled voice actor, Cheeko Adams can add a range of emotions to your script, such as excitement, humor, empathy, or urgency, and make the message more impactful. In fact, voiceovers can convey emotions that written text or visuals cannot. Emotions are a powerful tool for connecting with customers and creating a lasting impression.
A well-crafted voiceover can help you create a powerful brand image by making the message more personal and relatable to the target audience. Our distinctive male voice over talent can create brand recognition, helping your customers remember and identify the brand.
Along with brand recognition, a Professional Voice Over Artist can enhance understanding by guiding the viewer through the message. Cheeko Adams can help explain complex concepts, add context, and highlight important points that might be missed otherwise.
You can increase engagement with an African American voice over talent who can keep your target audience's attention and create a connection with them. You can make the message more entertaining, informative, and memorable.
Voiceovers are particularly useful for promotional videos, such as product demos, explainer videos, or testimonials. They can also be used for radio and TV commercials, podcasts, and e-learning courses. In fact, voiceovers have become increasingly popular in recent years, as more businesses and individuals turn to digital media to promote their products and services.
To make the most of a voiceover, it is important to choose the right voice actor, script, and tone for the message. A professional voice artist like Cheeko Adams can bring the script to life and add credibility and authenticity to the message. A script that is clear, concise, and tailored to the target audience, where the tone matches your message and brand personality, whether it is serious, humorous, or emotional, is way more effective than you can imagine, and certainly more accessible, too.
Want to reach a wider audience in a more impactful way? Get in touch with our versatile and professional voice over artist today!
We would like to hear from you. Please send us a message by filling out our contact form and we will get back with you shortly